50 years of Usachi(烏沙紀)friendship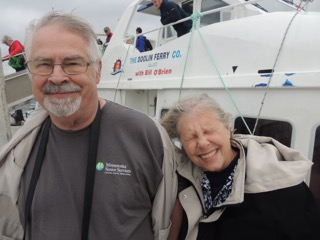 上圖1:Terry Kubista and his student Fran from British history class
下圖2:Lynne and Terry Kubista in Scotland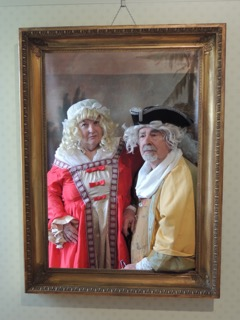 下圖3:Terry Kubista in Scotland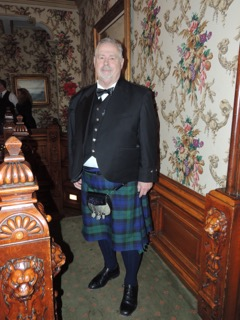 50 years of Usachi(烏沙紀)friendship
五十年的烏沙紀(美中)友誼
Foreword
The unique word "Usachi" (烏沙紀) consists of two parts: "Usa-" and "-chi". The "Usa-" means USA or an American boy; the "-chi", short for Chinese or the first part of my middle name (紀). Together they represent the unique "American-Chinese-tie" between Terry Kubista and I that formed 50 years ago in 1968. ~~ Joe Chi-you Feng (馮紀游)
Autumn leaves tumbling on Doswell Ave., St. Paul,
along the golden tunnel of giant oak trees …………
On one side of the Doswell,
land drops into the College Park, a beautiful basin park.
The Beauty rises up above and alongside with Doswell.
A small mansion of the Cox sits on top of the hill.
Two small windows on the second floor of the left side,
surrounded by a cascade of crimson vines.
The pupil of the right eye is an oriental face of a 25-year old,
a young man from Taiwan, Republic of China (Chi).
He is the "Chi" in 1968, 50 years ago.
His eyes drifted with thoughts into the bright autumn sky,
like a lone dandelion seed drifts onto a green pasture,
fertile but lonely.
……………………………………………………………..
A string of heavy footsteps dash down from the attic and stops at the open door of the huge bedroom that Chi rents for US$35/month.
A handsome white young man, "Usa", looks at Chi and introduces himself.
The first foreign friend each has ever made, the union of "Usachi" thus begins.
Usa, a senior student in Studio Arts at the University of Minnesota, is from the redneck country of Middle Minnesota. The folks there know very little about the outside world. He comes to St. Paul craving for information and to broaden his knowledge.
Chi answers all the questions from the curious Usa about Chinese culture and people.
Usa takes Chi to many local events for him to experience the reality of American life - such as attending baseball, football and hockey games, appreciating musicals and operas, and a variety of festivals, and celebrating US National Day and Christmas with his family. To demonstrate an "American pork and bean BBQ", he takes Chi to a supermarket and buys a cast iron pan that Chi sees for the first time in his life and again nearly 45 years later in Taiwan.
They watch together the 1969 moon landing all night at Usa's residence with his girlfriend, Lynne.
Usa introduces Chi to his best friends, Joy and Dwayne Albrecht and their beloved Tat, a young and energetic Siamese cat.
Chi moves in with the Albrechts and saves US$10/month in rent. He has so much fun with Tat who is a great hunter, always bringing in birds and squirrels as snacks. The most amazing character of Tat is that he walks like a hound unleashed following Joy to her mother's house a few blocks away. When she is preparing to leave, she asks gently: "Are you coming? Tat?" Tat raises his head listening but does not move. Only when she opens the door and asks one final time: "Are you coming?" Tat mews and runs toward her. Walking a dog is common, but has anyone heard of "walking a cat unleashed?" Ha Ha Ha
…………………………………………………………………
The "Gang of Five" - Joy, Lynne, Dwayne, Usa and Chi, is formed.
Usa, with his widened view of the universe becomes a revolutionist against his family traditions, and chooses "June 13, Friday" as the wedding day for Lynne and himself.
He asks Dwayne to be his best man. He also asks Chi to be the usher of the groom's side as a member of The Wedding Party which traditionally does not include parents or grandparents.
The selection of "Friday the 13th" and a "Chinaman" in an American wedding is unbelievable at the time and almost caused a heart attack for the grand parents of both sides.
However, Chi's appearance and performance wins the heart of all in attendance who have never had a Chinese involved in any part of their private lives. At the end of the wedding, all the guests come forward to congratulate Chi, and the "Chinaman" thus becomes a "Chinese gentleman" from that day forward. As an extension of this unique friendship, Dwayne becomes the best man and Usa, the usher of the groom side for Chi's wedding in his first marriage in Glenview (north of Chicago) where the two Usa couples meet Chi's sister, Bernice and her children, Bernardine and Franky Ai. Baby Franky was renamed "Little Buddha" by Terry. Ha Ha Ha
Through Usa's introduction, Chi now wants to experience more of American life in every possible way. He is not content with his graduate student role and full scholarship, so he takes on a waiter's job on the side and works in the first class dining room in the largest hotel of the Midwest.
The upper-scale life circle is an alien world to most Americans. To repay the kindness of friendship, he invites the other four gang members to some fancy dining. There is a new first class restaurant which offers a combination of European and Chinese fine dining. When the "Bird Nest Soup" (燕窩湯) is served, Usa is witty and humorous as usual and makes a comment about how the swallow's saliva might be easily collected. He says, "You can just squeeze the bird!" All of us laugh our heads off. After that, "squeeze the bird" becomes an inside secret joke among the Gang of Five.
Joy and Dwayne invite Chi to their parents' home frequently and treat him as a member of their family.
Dwayne's parents run a 360-acre farm with 99 milk cows. The soybean and corn harvest is ground in their own mill and used as feed for their cattle. The sale of milk, butter and cheese increases the value to greater than the crops alone. Even then, the income cannot support three boys in the family, because as the father says, "They eat too much."
Dwayne is the eldest son and leaves his father's home first. He goes to St. Paul, graduates from U of M, and starts his own landscaping business. His next younger brother joins the army as a helicopter training officer and attains the rank of captain. He is later killed in a crash. Chi attends the military funeral honoring the young captain at his parents' farm; the service is sad but very beautiful.
Chi visits the Albrechts' farm many times, driving the combine during harvest season, hunting deer in the corn fields, handling the hay bales………., and knowing how hard the farmer's life is, even in the USA.
…………………………………………………………………………….
At this 50th anniversary of the USACHI FRIENDSHIP, so many beautiful memories flash through Chi's mind…………
Dwayne has passed away to the heaven above. The rest of four gang members are still able to enjoy their silvery life with a successful next generation around, including Nikie Jo and Greg Kubista, Raymond and Edward Albrecht, Kirby and Chris Feng.
So much to regurgitate!
So much to treasure!
…………………………………………………………………..
My best wishes to Joy Albrecht, Lynne Kubista and my brother Terry Kubista, my dearest Usa!
Love
Joe Chi-You Feng
Special THANKS to Terry who names his only daughter, Jo, after me (Joe) as her middle name, and to be my only daughter. Nikie Jo Kubista, our daughter is a respectable Judge in St. Paul, Minnesota.
下圖4:Nikie Jo Kubista, Usachi's daughter is a respectable Judge in St. Paul, Minnesota.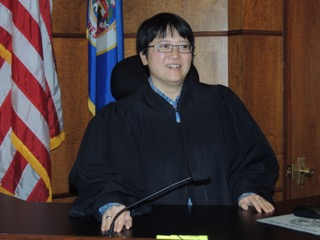 The first cross-generation Usachi contact happened about 25 years ago, when Kirby Feng flew from Edmonton to St. Paul, Minnesota to meet Uncle Terry. They planned and guided a "Wisconsin-Chicago" tour for a group of summer students from Taiwan. From this extraordinary experience, Terry, after his retirement, organized and guided several Scotland-tours for older folks to "seek their roots"; Kirby with his scuba diving coach license has made "scuba diving tours" around world as his profession.
Several years ago, Terry flew to Edmonton to visit Kirby and also met Chris Feng and his wife, Jamie, and son, Quintin.
下圖5:Terry Kubista in Scotland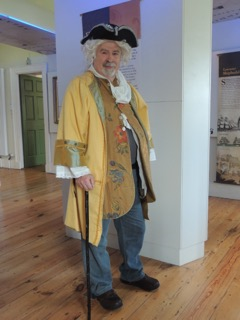 延伸閱讀:
383 50 years of Usachi(烏沙紀)friendship五十年的烏沙紀(美中)友誼  http://blog.udn.com/jfeng13x/119635886
(中文版):
384 五十年的烏沙紀(美中)友誼(上) http://blog.udn.com/jfeng13x/119977094.
386 五十年的烏沙紀(美中)友誼(下) http://blog.udn.com/jfeng13x/120469026
410 玄武劍及青冥劍~~元兒來訪記趣 http://blog.udn.com/jfeng13x/126213760
50 老少年(2之1) http://blog.udn.com/jfeng13x/83125565
52 老少年(2之2) http://blog.udn.com/jfeng13x/83232744
336 馬桶危機~~洲際衛生紙導彈的突襲 http://blog.udn.com/jfeng13x/111132383
.
.
.
.

限會員,要發表迴響,請先登入
迴響(4) :
4樓. 貓喵XD

2021/06/05 23:44

那個...其實我女兒也姓"馮"

我只有一個孫女,剛滿四歲,住在 Edmonton。她也姓馮,但英文的 Feng 讀起來像「范」!哈哈哈

馮紀游陸游:漫長當下 於 2021/06/09 22:24回覆

3樓. 雪霏兒_Sapphire

2018/11/15 10:28

陸桑,

人到老,朋友少。您還能擁有這麼多好友,真是不容易,也是好福氣。

上週才和人聊到自己的朋友只剩兩個半。想想也不勝唏噓!

---

昔我往矣,楊柳依依。今我來思,雨雪霏霏。

             雪霏兒

哈哈哈,君子之交淡若水。我們又多了一個共同點。我的「真朋友」只有四個,除了一位每兩三年見一次面外,餘者均多年未見,但交心不變。

馮紀游陸游:漫長當下 於 2018/11/15 22:11回覆

2樓. 戈 筆 揚

2018/11/10 20:51

The friendship is so great, five individuals, three generations, fifty years!

Thanks No.1! Indeed, this "5+3+50" is unique! 

No. 2

馮紀游陸游:漫長當下 於 2018/11/10 22:34回覆

1樓. BJ周

2018/11/10 19:44

你們五人幫(不算Tat~哈)

經過五十年的經歷淬鍊

雖然Dwayne先走一步

這份持久的友誼真是讓人稱羨

所謂老友如老酒啊

Terry 是獨子,沒有兄弟姐妹,我也沒有弟弟(老么),所以把他當作自己的弟弟。他的感情豐富,每次見面分手時,都會抱著我旁若無人地痛哭.........這篇文章也惹得他痛哭一場!

馮紀游陸游:漫長當下 於 2018/11/10 22:30回覆