Sleepless in Seattle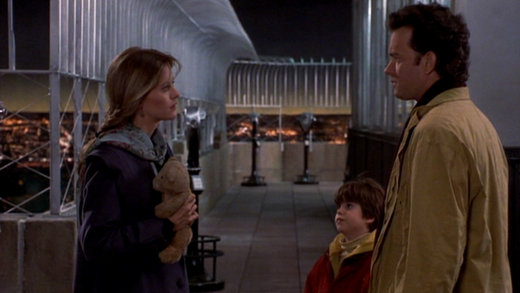 故事大綱
Sam Baldwin, a Chicago architect, loses his wife to cancer. He and his young son Jonah start new lives in Seattle, but Sam still grieves.
18 months later, on Christmas Eve 1992, Jonah—who wants his father to find a new wife—calls into a talk radio, advice show. He, on the advice of the radio show host, persuades Sam to go on the air to talk about how much he misses his wife. Hundreds of women from around the country hear the program, and touched by the story, write to Sam.
One of the listeners is Annie Reed, a Baltimore Sun reporter. She is engaged to a sweet, awkward man named Walter but feels that there is something missing from their relationship. After watching An Affair to Remember Annie impulsively writes a letter suggesting that Sam meet her on top of the Empire State Building on Valentine's Day. She does not intend to mail it but her friend and editor Becky does it for her, and agrees to send Annie to Seattle to "look into doing a story on those radio shows."
Sam begins to date a coworker, Victoria, whom his son dislikes because, among other things, she "acts like a ho'" and "laughs like a hyena". Jonah, a baseball fan, reads Annie's letter and likes that it mentions the Baltimore Orioles, but fails to convince his father to go to New York to meet Annie. On the advice of his friend Jessica, Jonah replies to Annie agreeing to the New York meeting.
While dropping Victoria off at the airport for a flight, Sam sees Annie exiting from her plane and is infatuated, although he has no idea who she is. Annie spies on Sam and Jonah playing on the beach together, but mistakes Sam's sister Suzy for his girlfriend. He recognizes her from the airport and says "Hello", but Annie can only respond with another "Hello" before fleeing. She decides she is being foolish, and goes to New York to meet Walter for Valentine's Day.
Jessica, whose parents are travel agents, helps Jonah fly to New York. Sam follows his son and finds him at the observation deck of the Empire State Building. Annie sees the skyscraper from the Rainbow Room, where she is dining with Walter, and confesses her doubts. They amicably end their engagement. Jonah and Sam get on the down elevator just before Annie reaches the observation deck. She finds Jonah's backpack, not knowing whom it belongs to. Jonah and Sam return for the backpack and finally meet Annie for the first time. They leave, Sam and Annie walking off hand in hand.

笑吧
自己先承認是無可救藥的浪漫主義者
所以盡管笑吧
我相信
或者應該說
我拒絕接受
男女會在一起只是機率的結果
如果真的有那份特殊的感覺在
就不是馬馬虎虎隨便的某一個人都可以
這樣的追求當然勞神費力
但還有什麼能證明自己是獨一無二的意識
當愛惡也不過是隨機的變數
所以
唯一的你
就算遇見你的機率微乎其微
我也不放棄
不會方便的在眼前找一個
沒有遇見你前
我不會放棄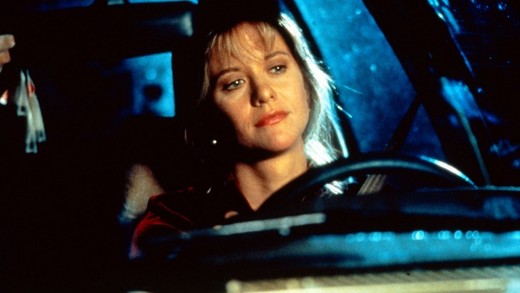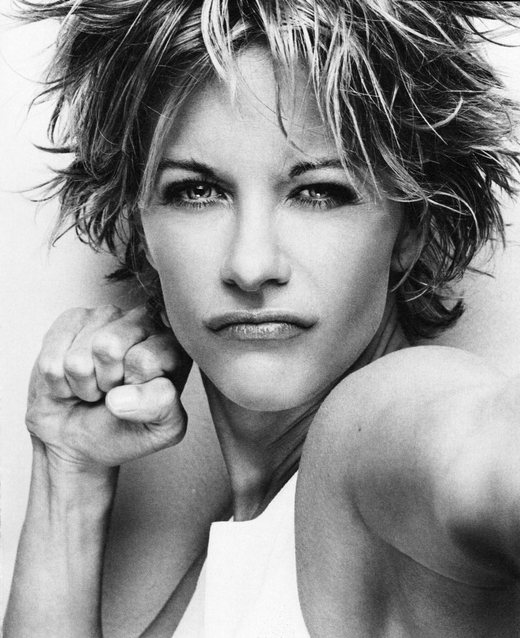 限會員,要發表迴響,請先登入
迴響(3) :
3樓. pommel

2011/01/09 08:20

無話可說了

Sleepless in Seattle的女主角一開始也是方便的和另一個男人同居

睡一張床的滿足性的需要,卻拖拖拉拉的不肯嫁給那個男的

這樣也叫追求soul mate,就無話可說了

我也不喜歡這樣的苟且

ricasso 於 2011/01/09 08:39回覆

2樓. tanifa

2011/01/08 23:52

都會期盼這種愛情

每個人

不論男女

應該都會期盼這種愛情

但能堅持去追尋應該是少之又少

所以這些隨便的人都不快樂

ricasso 於 2011/01/09 08:40回覆

1樓. tanifa

2011/01/08 22:00

大部分人不是這樣

相信愛情很好

堅持理念正確

但是要記住這個世界大部分人不是這樣

作人不一定非要跟大多數人一樣

ricasso 於 2011/01/09 08:41回覆