德國人抗議抵制美國及NATO.Germany people protest USA/NATO.

德國民衆雨中示威要求退出北約,當地時間20220930日,德國首都柏林發生兩場抗議德國干預俄烏衝突的示威活動。儘管下着雨,示威民衆依然舉着"德國退出北約","停止制裁俄羅斯","手工業需要能源"等標語,呼籲德國政府解決能源危機。自從俄烏衝突爆發以來,歐盟對俄羅斯施加了嚴厲的制裁措施,導致能源短缺,能源價格飆升。.
德國民衆雨中示威要求停止對俄製裁,
同一天德國柏林,科隆等多地也爆發示威活動,人們抗議聯邦政府介入俄烏衝突導致物價飛漲,要求立即停止軍援烏克蘭並致力於解決國內經濟問題。
Movements in NATO countries mobilize against war..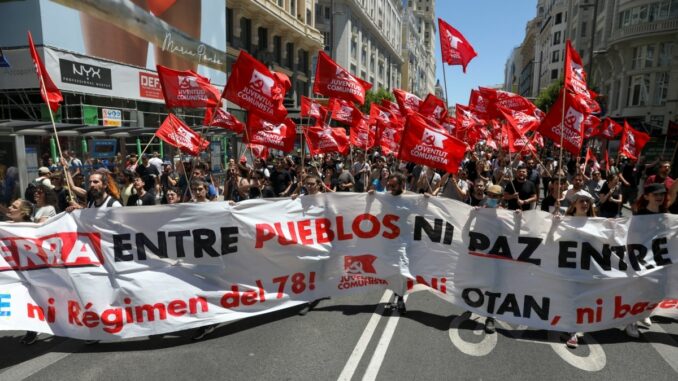 .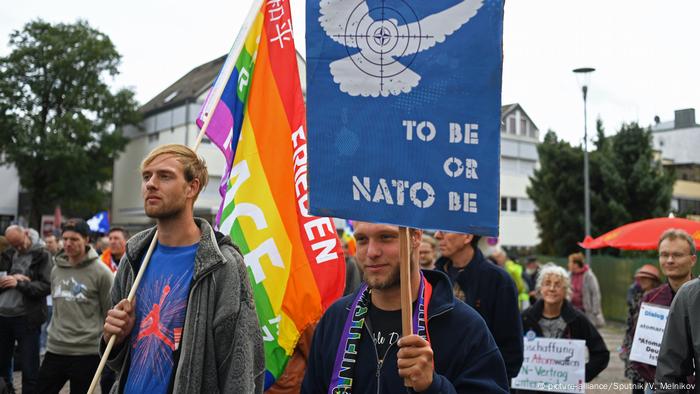 Movements in NATO countries mobilize against war.20220930.
In Germany, the antiwar movement has called for coordinated actions in cities around the country Oct. 1. In Spain, at least one coalition has called, in its Madrid Platform, for mobilizing all parts of the Spanish state against NATO aggression and to get military bases out. In Austria, where a demonstration was held Sept. 24, the Coalition for Austrian Self-determination calls for returning Austria to its historic position of neutrality.
In the United States, the United National Antiwar Coalition has called for demonstrations the week of Oct. 15-22 in over 30 cities..
..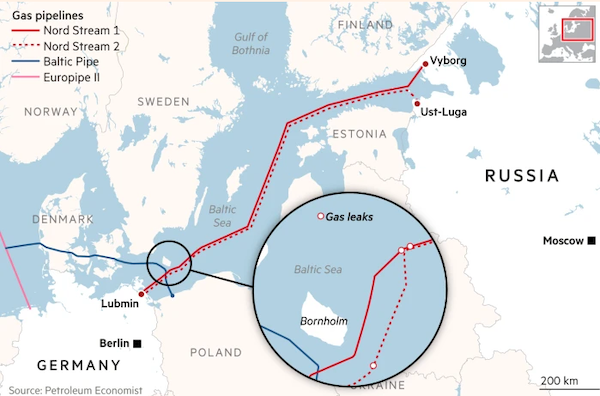 德國人終於忍無可忍,集體走向街頭巷尾,抗議美國帝國主義的霸道,經濟制裁俄羅斯,導致於投資110億歐元竣工的NS2.北溪2號天然氣管線,被美國強制禁止通氣使用,只如今NS1/NS2.天然氣右被美國炸毀,所以今年的冬季將面對寒冷無法生活,包括工商業,服務處,旅遊業,沒有天然氣遊客無法在旅館洗熱水澡,一般德國老百姓要使用天然氣燒開水,沖泡咖啡,牛奶以及燉雞湯,烤麵包及豬腳食物等等.德國是俄羅斯最大的天然氣客戶,美國陰謀詭計阻止德國經濟復甦,就是不讓德國經濟復甦再度強盛,除此之外又阻擋俄羅斯的外匯收入,美國這樣子的惡勢力的在德國橫行霸道,終於得到嚴重的反抗,除此之外德國人要求美軍撤離德國,以及要求德國退出NATO,因為每年的北約軍事演習,都要求德國出資,出兵及坦克車最多,尤其甚者不良的美軍勾結NATO.貪污,盜賣軍用物質及倒賣演習剩餘物質牟利.再說德國人也就是說要求政府停止軍事援助烏克蘭.
Yankee go home: What does moving American troops out of Germany mean?
.
.Massive demonstrations took place weeks ago in Prague, Czechia, and in many French cities opposing the war — and the costs of the war, which are borne by the European working class and poor, even more acutely than in the United States. Shortages of fuel for heating homes in winter and enormously higher prices for energy will inflict direct pain on the poorest sectors of Europe's capitalist society.
While some of the mobilizations criticize the Russian decision to intervene militarily, their statements all emphasize the provocations of the U.S.-NATO side: moving military bases closer and closer to Russian borders since 1990; the NATO-backed civil war against the eastern regions of Ukraine since 2014; and the criminal nature of the sanctions imposed on Russia.
Initiative in Germany.Willi van Ooyen, a leading and veteran activist in the antiwar movement in Germany and a former parliamentary group leader of Die Linke in the Hessian state, explained why the movement called for Oct. 1 protests in a Sept. 24 interview in the German daily newspaper, Junge Welt: Because the government hiked the military budget with hardly any discussion, "we want to take action now and make it clear that military spending must not be allowed to continue to increase. Instead, more money is urgently needed to fight poverty and the climate crisis.
"An above-average number of smaller initiatives will take part in the protest. The number will grow in the coming days. If you want to be present in many places, it means that larger actions cannot be organized everywhere. Nevertheless, we are confident that we will make our demand for disarmament instead of rearmament clear. Especially since we will also be present on the streets in larger cities like Berlin, Hamburg, Frankfurt am Main or Munich."
Regarding the high prices for food and energy, he said, "Huge sums are being spent on nonsensical armaments projects and ultimately on preparations for war — and not on what the people in this country actually need. We want to bring our peace policy demands into the current social protests. Our common theme is the unequal distribution of wealth.
.
.
Movements in NATO countries mobilize against war.
Germans protest US military movements outside Berlin.
The US Army is undertaking one of its biggest troop movements in Germany since the end of the Cold War, as part of a NATO operation. Not everyone in eastern Germany is happy to see US military hardware rumbling past..