Hate or Just Love Thy Neighbors(1) Chapter 1. That Girl and her parents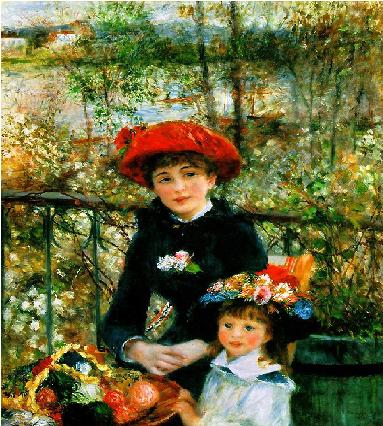 Hate or Just Love Thy Neighbors
Chapter 1. That Girl and her parents
That was a chilly and cloudy November morning, I, Rosy, waked up early due to the mid-term of that lousy class and needed to study with my friend Cindy, an American young girl from Paris.
Cindy was 20 and we both took the class of European Literature. She used to live in Paris for weeks and then moved to our dorm this semester.
A few months ago, Lavern and Henry experienced an unexpected change from their new apartment in the city of Atoinette, France. The newfound privacy of living in this rural location was okay for resetting their relationship cause they might divorce next month. Henry decided to live with his ex-wife since Cindy wanted to.
The villa in Atoinette had beautiful country view fot they could go on long walks and swam together.
Instead of going out in the weekend of November to see their girl at school, Lavern and Henry spent slow time together in their home, painting, gardening, meandering and fixing things up.
Usually, Henry was emotionally very reserved, and Lavern did not think much or deeper about his feelings for things. That started to fight then looked for a change.
As a matter of fact, Henry's temperament, in particular, eased. His normal state was very competitive and narrow-minded for taking challenges with his subordinate crew in his office in Paris. Having a go-getter in a stressful job, combined with regular exercise or tournaments, everything he did outside of their home was about getting the heart rate up and fighting to win. He loved to see others cheering up with his ambitious and win-win projects.
Henry liked winning. He was quite sure that if he were still on the college soccer-team leader, he would still be winning metals with his pals.
Laverm was always more easy-going just like their girl Cindy. She loved to cook and read. Her cookbook or the cookery collection of French recipes could pile up higher than 9 feet, i.e., her ex-husband Henry's height.
This new landscape suited them perfectly in France. Everything about the lake and park around their house was calming; allowing their minds to do what they did best, wander aimlessly. It also gave Henry opportunity to share some time with his ex-wife.
That's why Cindy asked her parents for having a shor-term vocation together in the villa in Antoinette city.
Henry had a healthy ego and loved to have his living style, clothes and body complimented. He felt that Lavern must like the same. That was why they gought and separated several times.
However, Cindy thought that her parents still loved each other so she requested them to set up the villa nearby her school.
For the first time in their marriage, Lavern learned that they started exploring their new honeymoon. She was a popular cook and cookbook writer. Her time was always free but not Henry's. Henry worked very hard in Paris and he would like to stay there if Cindy did not asked him for taking a short time rest in their villa.
So Cinidy could have quality time with her parents after the school-term.
Three reoccurring themes were swinging, eating, and strangers.
That morning after our class, Cindy would like me to pretend being the postwoman coming to deliver, viewed it as a lot of fun, while her parents lived in two rooms next door to each other in the cozy villa.
I wore a silly postoffice outfit and walked by the villa gate. Cindy admitted that she, like most college girls, had fantasized about having different professional identities at once. I used to express my disagree about her plan this time; however, she took it for granted that her parents needed something exciting at that moment.
I laughed thinking that Cindy had a hard enough time reuniting one family, but instead said the opposite, "You are such a nice girl! You would tire out an entire good family."
Cindy did not mention that this thought got her thinking about her mother's situations with a man in Antoinette. Henry had always been very conservative in his style, manner and marriage.
(代ROSY貼)
迴響(1) :
1樓. wtf

2013/11/15 07:18

仆街
你寫給鬼看的有?不會寫中文寫這甚麼鳥語