Retiredbum notes:  By the time of 2035 maybe people can only find the lonely hearts column online.  Attached below is an interesting report that I would like to share with you. 
网恋渐成主流 "E时代新生儿"将迎大爆发
中国日报网
2019-11-28 13:30:59
随着社交媒体和交友软件的普及,传统的婚恋模式正被颠覆,越来越多的年轻人通过互联网相识相恋,他们的爱情结晶也被称为"E时代新生儿"。
据英国一项最新调查,到2037年,"E时代新生儿"的数量将超过"线下宝宝"。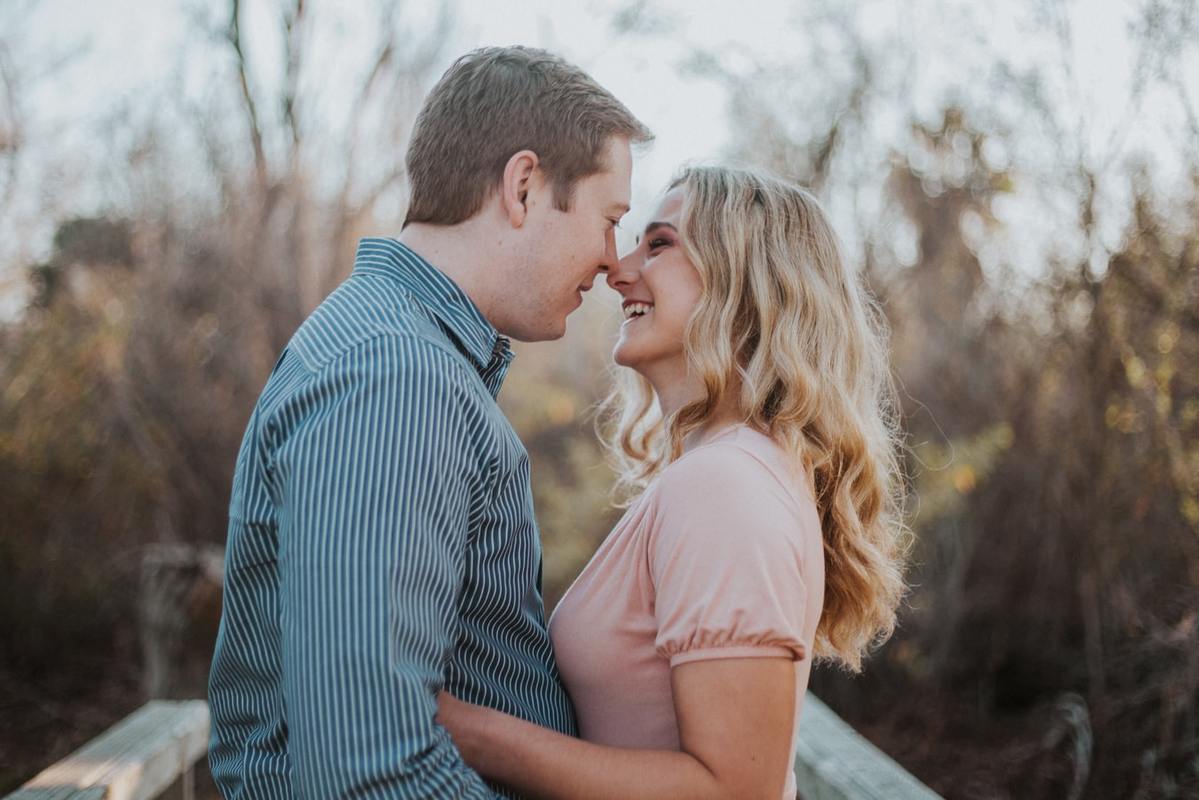 Vince Fleming/unsplash
More couples will be first meeting online than in real life in the year 2035, and by 2037, more babies will be born to parents who met online - so-called ebabies - than offline, according to new research.
一项最新调查显示,到2035年,始于"网恋"的婚恋关系将超过"线下结合",到2037年,因"网恋"而产生的爱情结晶(E时代新生儿)数量将超过线下婚恋生育的宝宝。。
Over 4,000 adults were quizzed about their love lives in the study for dating website eharmony.
约会网站"和谐网恋"对4000多名成年人的爱情生活进行了调查。
Researchers found that a third - 32 percent - of singletons already meet their match through dating apps.
研究人员发现,三分之一(32%)的单身人士已经通过约会软件找到了自己的另一半。
Over the past four years, the next most common couplings took place at work (23 percent), through a mutual friend (12 percent) or via social media (seven percent).
在过去的四年中,除网恋外,其他常见的相恋方式是工作相识(23%)、共同的朋友介绍(12%)或社交媒体(7%)。
In the seventies and early eighties, one in five couples - 22 percent - met in the pub but now just one in 14 - seven percent - do.
在上世纪70年代和80年代初,五分之一的伴侣(22%)是在酒吧认识的,而现在这样相识的伴侣只有十四分之一(7%)。
MBA students from Londons Imperial College Business School also found that 2.6 million ebabies have already been born since 2000.
伦敦帝国理工学院商学院的工商管理学硕士学生也发现,自2000年以来,已经有260万"E时代新生儿"出生。
Over a third - 35 percent - of online couples who had a baby did so within a year of meeting.
超过三分之一(35%)已经生育的网恋伴侣在认识一年内就有了孩子。
Among those who have had an e-baby are Dean and Alison. The couple, who met on eHarmony in 2012, are now married and have a three-year-old daughter, Annie, who they say fills our heart and completes our little family.
迪安和艾莉森就有一个"E时代新生儿"。这对夫妇2012年在"和谐网恋"网站上相识,现在已经结婚,有一个三岁的女儿安妮。他们说,女儿"让我们感到充实,使我们的小家庭变得完整"。
They said: Annie was born almost to the day of our first wedding anniversary and every day since has been full of chaos, love, laughter and a few tears here and there.
他们说:"安妮的生日距离我们结婚一周年纪念日很近,从那以后的每一天,家里一片忙碌,也充满了爱和欢笑,偶尔也有泪水。"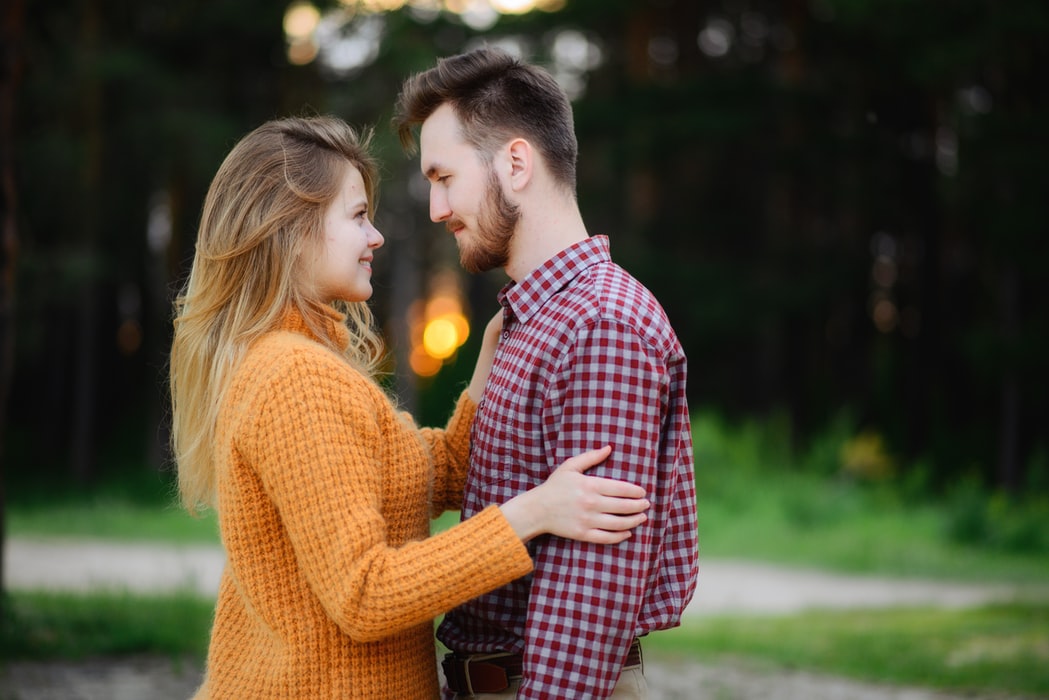 Roman Purtov/unsplash
Jo and Myles also met online. They started exchanging messages five years ago and, after just two months, had moved in together.
琼和迈尔斯也是通过网络认识的。他们五年前开始互相联系,两个月后就搬到了一起。
The couple married in 2016 and their son Maximus was born in July. They said: Hes growing fast and is the perfect baby. We couldnt ask for more.
这对夫妇于2016年结婚,他们的儿子马克西姆斯于7月出生。他们说:"他长得很快,是个完美的宝宝。我们非常满足。"
Londons Imperial College Business School also studied demographic and population growth projections to determine the impact of technology on how we will find love in the future.
伦敦帝国理工学院商学院也研究了人口和人口增长预测,以确定科技对未来婚恋的影响。
In their The Future of Dating report for eharmony, they identified 2035 as the tipping point year where more lovebirds will meet online than offline for the first time.
在他们为"和谐网恋"网站撰写的《约会的未来》报告中,他们将2035年定义为"临界年",在这一年里,网上相识的情侣数量将首次超过线下相识的数量。
lovebird [ˈlʌvbɜːd]:n.恋爱中的人
They concluded that four in ten babies born by 2030 will be ebabies with the figure rising to over half in 2037.
他们得出结论称,到2030年,四成婴儿将是"E时代新生儿",到2037年,这一比例将上升到一半以上。
And men are more likely than women to have children with a partner they meet online - by 42 percent to 33 percent.
与女性相比,男性更有可能与他们在网上认识的伴侣生孩子,比例分别为42%和33%。
Nearly half of Brits say the Internet makes it easier to meet their match than relying on traditional, offline means of dating.
近一半的英国人表示,与传统的线下约会方式相比,互联网让他们更容易找到意中人。
Dr Paolo Taticchi, principal teaching fellow at Imperial College Business School said: The digital world has streamlined the online dating process, making it easier to find someone while ensuring that they match your criteria.
帝国理工学院商学院首席教学助理保罗•塔蒂奇博士说:"数字世界简化了网上约会过程,让人们更容易找到符合自己标准的人。"
2035 will be an instrumental year for finding love and begin a new era of twenty-first century dating.
"对于寻找爱情来说,2035年将是重要的一年,将开启21世纪约会的新时代。"
Romain Bertrand of eharmony said: Its very positive to see that online dating is set to continue opening doors for singles into the future.
"和谐网恋"网站的罗曼·伯特兰说:"网上约会将继续为单身人士打开婚恋之门,这是非常令人振奋。"
Our long-term partnership with Imperial College Business School continues to give us valuable insight into how the world of dating and relationships might look in decades to come and how society will continue to evolve over time.
"我们与帝国理工学院商学院的长期合作伙伴关系,将继续为我们提供宝贵的洞见,让我们了解未来几十年婚恋市场的动向,以及社会将如何发展。"
英文来源:每日邮报
翻译&编辑:yaning