衛報 : 一對音樂姊妹花為"小樂段"的可能來源增加出處
Swann 與 Odette de Crécy的愛情 "小樂段" : 詳見 
http://city.udn.com/3582/3350328?tpno=0&cate_no=84452 
音樂可能來自
César Franck :  Sonata in A major for Violin and Piano

Camille Saint-Saëns : Two sonatas for violin and piano, in D minor

之 no. 1

Gabriel Fauré : Ballade in F-Sharp Major
Claude Debussy? (見此書Debussy's Paris: Piano Portraits of the Belle Époque)

Wagner? 
普魯斯特自己說過書中失意"作曲家Vinteuil"原型是Saint-Saëns 聖賞斯, 然而"音樂來源"可以是其他, 除了以上五人, 這對姊妹花(violinist: Maria & pianist Nathalia Milstein) 提出與書中所形容的音樂感受, 型態, 認為是法國作曲家/指揮家 Gabriel Pierné 的Sonata for violin and piano in D minor.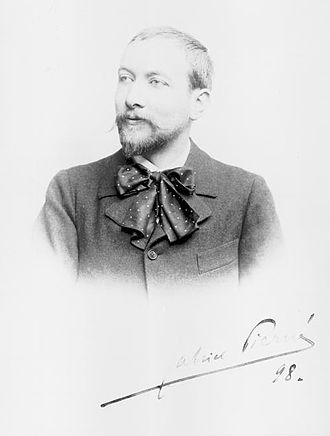 *********************************************
詳見資料來源: 
https://www.theguardian.com/books/2017/sep/30/marcel-proust-music-puzzle-solved
Virtuoso sisters claim to have solved Proust's musical puzzle
Melody that plays role in author's masterpiece may be work of little-known French composer
Sun 1 Oct 2017 00.04 BSTLast modified on Sat 2 Dec 2017 02.40 GMT
A few musical notes drifting through the air at a party were all it took to enchant the socialite Charles Swann, a central character in Marcel Proust's French literary masterpiece À la recherche du temps perdu.
It was just a "little phrase" from a sonata for piano and violin in F sharp, but it triggered a tumult of emotion for Swann, and prompted a musical puzzle that has intrigued Proust's fans since the publication of his epic work in 1913.
Advertisement
It is often argued the French composer Camille Saint-Saëns must be the real musician behind the mystery piece that haunts the pages of the revered seven-volume novel, but since Proust invented a composer called Vinteuil in the first book, a succession of favourite candidates have been put forward down the years, including César Franck, Claude Debussy, Gabriel Fauré, Richard Wagner and even the comparatively obscure Belgian Guillaume Lekeu.
Now two leading concert musicians and sisters, the violinist Maria and the pianist Nathalia Milstein, have a compelling new theory. They claim the musical theme that plays such a crucial role in one of the great literary works of the 20th century is more likely to come from Gabriel Pierné's Sonata for violin and piano in D minor, Opus 36, a much less famous work.
"It is gorgeous and is very much composed along the lines described in the book," said Maria this weekend, ahead of the release of two short films and a CD in which the sisters, who grew up in Paris, make their case by playing a selection of music related to the book. The unusual structure and mood of the piece are a neat match, she says. "It is not well known, but was written at the right time. When I heard it, it was a coup de coeur."
The award-winning Russian-born violinist believes the Pierné sonata could finally solve the enigma of the "little phrase" that "swept over and enveloped" Swann "like a perfume or a caress".
"We know from the book that the famous 'little phrase' comes back in a later movement, so hearing the Pierné was a total discovery," said Maria. "It's true Proust did once say that Saint-Saëns was the source of the idea for Vinteuil, but we also know he deliberately made it a mystery. Pierné is not necessarily the only prototype but, for me, it kind of fits."
In Proust's story, Vinteuil is a provincial musician, unacknowledged in his own time, whose sonata – and then another major work, a septet – both win many admirers. Other characters in the novel are based on real people, including the writer Bergotte, thought to be based in part on novelist Paul Bourget, and the painter Elstir, thought to be based on Claude Monet. But the Milsteins admit Vinteuil could well be a composite character. "Proust was a massive music fan and had many influences," said Maria. "We can also hear Wagner's Lohengrin in the way the music is described, or late Beethoven, while other people have proposed Franck and Fauré. So the potential prototypes are diverse and it's likely he drew on several."
The sisters believe they now have a comprehensive answer to the riddle, because their CD also features music by Saint-Saëns and Debussy, so listeners can judge. Songs written by Proust's lover Reynaldo Hahn, a Venezuelan who introduced the novelist to a wider musical world, are also included.
The theme of the sonata in the novel mingles with Swann's feelings for a lost lover, Odette de Crécy. And the puzzle Proust created around the theme clearly mimics the elusive nature of love itself. "And since he [Swann] sought in the little phrase for a meaning to which his intelligence could not descend, with what a strange frenzy of intoxication did he strip bare his innermost soul of the whole armour of reason and make it pass unattended through the dark filter of sound!" Proust writes.
"There remains a mood of mystery around this sonata, and that is a good thing," said Maria. "Proust was a genius, so in the book it is so thrilling, you have the feeling you are actually hearing it."
The Vinteuil Sonata is released on 27 October on Mir